Your own server,
your own

brand
Get your very own version of Green-bot and brand it to your server's style! Change the avatar, the username and the messages color!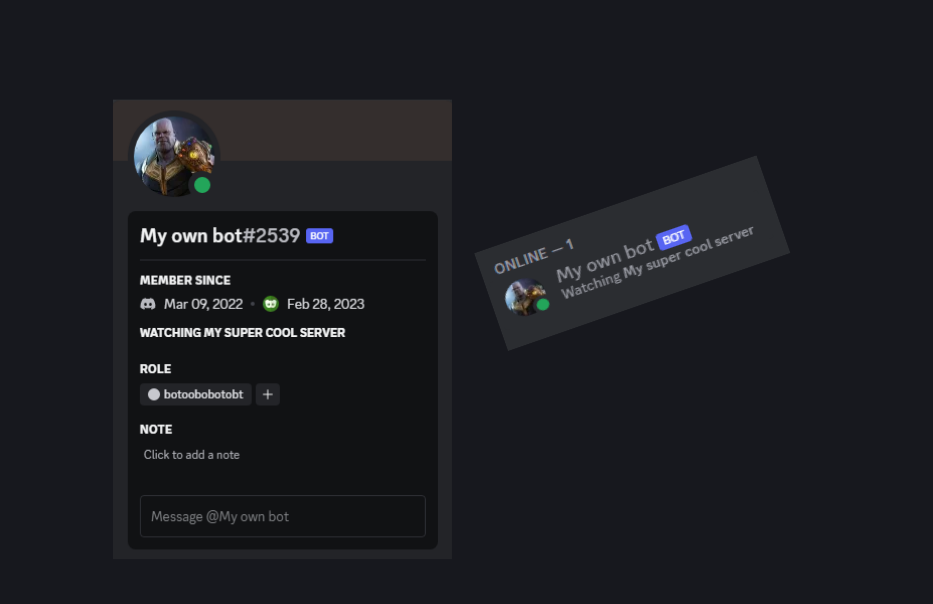 Exclusivity
Make your server stand out!
Make your server exclusive and proffesionnal! Make it like it's your very own bot!
No coding knownledge required!

Don't worry, no need to be a pro with coding and computers, it's super easy! We also have video tutorials

99,99 Uptime

We will host your bot on our premium servers to guarantee you a 99,99% uptime!

Increased Performance

Your bot will be fast as light! Also the social alerts will be processed faster!
Let's start today!
Green-bot Custom Bot™
Get access to all basic premium features in addition to the custom bot option
What's included
A personalized bot usable in one server
All basic premium features
7 days refund guanrantee
1-hour premium support